When Mark Milligan and Bob Wahlgren first rented an apartment for a family experiencing homelessness, they didn't know that act of kindness would change their lives forever. Decades later, their vision is being carried out by thousands of people who were inspired by Mark and Bob's story to help others in need.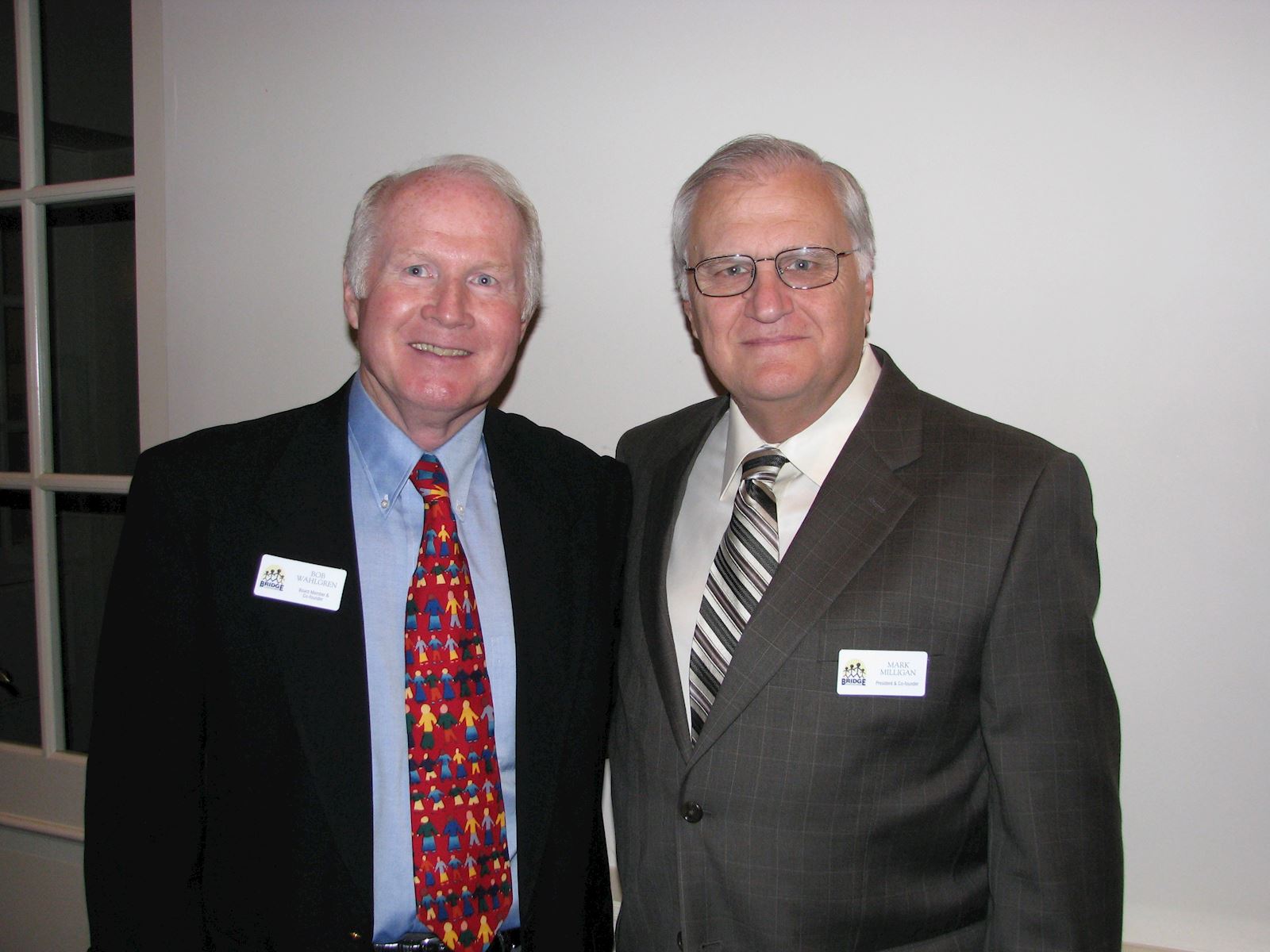 In 1988, the idea to provide housing and intensive life-skills mentoring to families facing homelessness was met with a degree of skepticism. Many doubted that two businessmen could change how the community responded to and served families experiencing homelessness.
But Mark and Bob's visionary model, joining each family with a volunteer mentor and professional case manager, has changed the lives of thousands. Bridge has grown and expanded its services during the past three decades, but the commitment to creating change in the lives of families experiencing homelessness has never wavered.
Bridge Communities has become a regional and national leader in transitional housing, as well as the surrounding issues that lead to homelessness, such as lack of affordable housing and well-paid labor jobs. Bridge Communities has counseled and mentored many non-profits, churches and lay-person organizations on establishing a transitional housing program based on this innovative model.