Through the help of our program partners and supporters, Bridge Communities provides free transitional housing to 100+ DuPage County families each year. During the two years each family spends in our program, they are able to save money, learn budgeting skills, and obtain better employment, so they can live self-sufficiently once they graduate.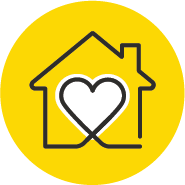 Transitional Housing Program
Bridge partners with dozens of local churches, community groups, and businesses to provide a comprehensive program for families experiencing homelessness in DuPage County.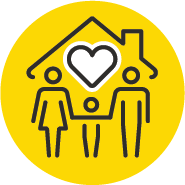 Mission | Vision | Values
The mission of Bridge Communities is to transition families facing homelessness to self-sufficiency by working with partners to provide mentoring, housing, and supportive services.
Leadership Staff
The Bridge Communities Leadership Staff are committed to serving families facing homelessness with compassion and excellence.